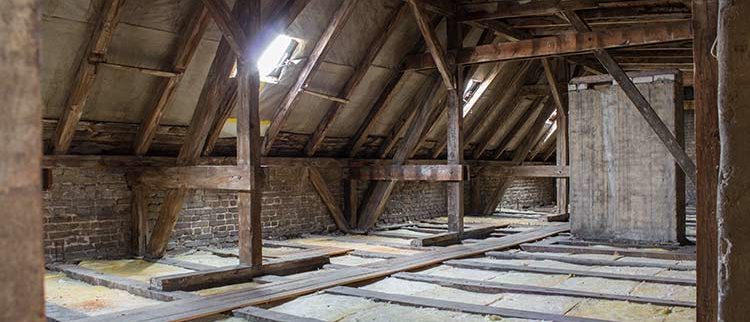 The Advantages of Attic Restoration for Homeowners
For many homeowners, the attic is simply a place to store items that you don't need every day. Beyond storage, however, there's a lot going on in your attic–and some of it isn't good. Luckily, you won't need to venture up into the attic area, or enter a cobweb-filled crawl space, to solve any unappealing attic issues that may be present in your home. You can simply rely on our Bay Area attic cleaners to ensure this important household area is in good shape.
Advantages of Attic Restoration and Cleanup in the Bay Area
Our expert Bay Area attic cleaners offer solutions to help your attic function well and achieve all the crucial goals that it should. A well-maintained attic improves your overall home environment in many ways. Schedule attic maintenance and Bay Area rodent proofing to:
Keep indoor temperatures (throughout your home) in a comfortable range, both in winter and summer. Properly insulated attic space, including walls and floor, prevents conditioned indoor air from escaping before it can warm or cool your home.
Lower energy costs, along with your carbon footprint. While preventing energy waste and protecting your home from uncomfortably hot or cold outdoor air, you will naturally save money and do your part to fight global warming. The average homeowner could save 15 percent on home cooling and heating costs, according to the DOE and EPA program, Energy Star.
Improve indoor air quality and eliminate health concerns. Dirty or mildewed insulation doesn't control heat gain or loss (to or from outdoor air, depending upon the season) as it should. Instead, it allows air leakage, making indoor air temperature hard to control in your living area below, and provides a home for unwanted insect infestations, rodent droppings and more. Bay Area rodent proofing is a worthwhile investment.
Extend the life of your home comfort system. Clean insulation, in the correct R-value for our climate/area, helps your HVAC system do its job, to easily control temperatures in your home. Crawl space cleaning and insulation are also important.
Provide proper home ventilation. Your attic should not "leak" conditioned air, as mentioned above, but it must allow proper airflow through clean, unobstructed soffits in the attic.
Make the attic more user-friendly. When your attic is clean and comfortable, items stored there will be safe from the elements–and spending time in the attic will be a pleasant experience. Forget the dusty, musty attic you may now dread entering!
Get related services at the same time. If duct leakage is a problem in your home, our team offers duct cleaning and sealing, along with HVAC installation and repair services, and much more. Our Bay Area attic cleaners also bring HVAC knowledge to the table.
Where to Get Attic Cleaners in the Bay Area
When your attic and crawl spaces are clean and functional once again, you'll enjoy an improved home life. Our team has the skills and experience to correct any annoying attic issues in your Bay Area abode. So, let your local attic insulation and HVAC pros take care of it! Count on us for expert attic restoration services. Contact Element Home Solutions online today for your Concord attic cleaning service, or call us at (888) 980-4822 now.