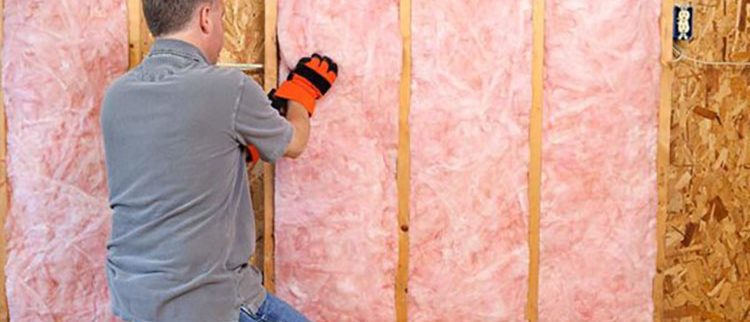 3 Reasons You Should Hire a Professional to Install Your Installation
Why Hire a Professional?
Insulation controls the rate of heat transfer between your house and the environment. This ensures your house is warm during the winter and cool during the summer. It is advised that you use high-quality insulation materials for your house. However, even the best insulation material have to be replaced every once in a while. Installing the insulation material is not an easy process. To ensure proper and safe installation you should hire an insulation installation expert. The following reasons will show you why you should hire a Bay Area insulation installation expert instead of doing it yourself.
Airborne Contaminants
During the process of replacing the insulation, you have to open up areas of your house that are usually closed off. These areas may get infested with all sorts of insects and rodents. These insects leave all sorts of waste behind. They lay their eggs, leave excrement and even dead bodies in these areas. A lot of dust collects in these spaces in the insulation material. There are also other materials from the environment that may get trapped in these spaces such as pollen. If the replacement of attic and crawl space insulation is not done correctly all these materials will get released into your house. exposing your family to illnesses and respiratory problems. If your house was built before 1980 there is a high chance that your insulation has asbestos. To avoid putting yourself and your family at risk, hire installation professionals. They will follow safety procedures that reduce the risk of spreading the contaminants and guarantee the health and safety of your family.
Higher Quality Materials
The materials found in most hardware stores are not the highest quality insulation material. Bay Area insulation installation professionals have access to the best insulation materials in the market. The professionals not only know how to get the materials with the best R-values but they can also spot low-quality material from a mile away. They also have access to the equipment required to install the insulation effectively. Their training and experience also ensure that they will do a good job and within the shortest time possible.
Better Insulation
People who choose to install the insulation without professional help end up underestimating the amount of insulation material required. Too little insulation material causes inefficiencies in your HVAC and in return drives electricity bills as you try to remedy temperature imbalances. The professionals are able to use enough amount of insulation since the training and experience they have acquired helps them spots nooks and crannies all over your house. If you need attic insulation replacement, getting the best materials is best as they will last much longer than cheaper materials.
To achieve proper insulation and avoid the above problems, it is advisable to hire a professional to replace your insulation. Here at Element Home Solutions, our goal is customer satisfaction. We strive to provide the most comprehensive and highest quality service possible. No job is too big or too small for our experienced staff who will work with you to suit your needs. We respect your time as much as we respect the trade which is why we work at your convenience and provide affordable rates.
Get a Free Quote by filling out our quote form HERE on our website or call us at 510-292-4160.