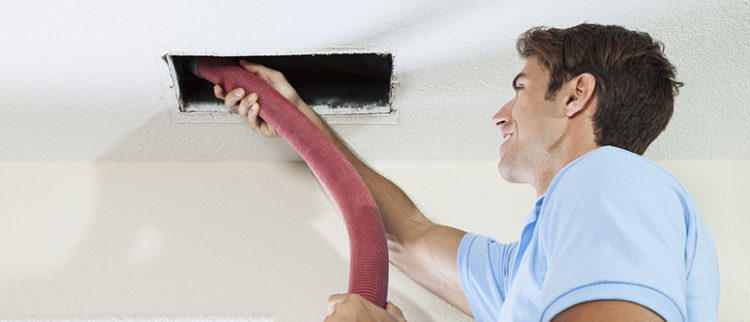 Benefits of Having Your Air Ducts Cleaned
You'd Be Amazed The Hidden Mess Bay Area Air Duct Cleaning Reveals
The cleanliness of the air ducts in your office or home impacts the efficiency of the air conditioning and heating systems, the costs of maintenance, and perhaps most importantly the quality of the air in the environments in which you spend much of your day. Although there is no absolute standard about how often these cleanings should be done, it is imperative that they be performed on a periodic basis. If you smoke indoors, keep pets, or have relatives, roommates, or office personnel with seasonal allergies, you should schedule the cleanings more frequently. Here are some of the top benefits of having a Bay Area air duct cleaning company service your system.
Breathe Clean Air
Most duct systems contain air filters, but these filters are not entirely successful in capturing all the contaminants that continually find their way into the ductwork and vents. Eventually pollutants such as mildew, mold, viruses, bacteria, and allergens settle into the system and compromise the purity of the interior air that you breathe daily. Regular cleaning removes this debris and cleanses the interior atmosphere of your building.
Improve Your Health
Indoor toxins that build up due to ineffective or unsanitary air ducts can include tobacco smoke, mold, mildew, gasses from cooking, chemicals from household cleansers and candles, and radon from the building foundation and materials. A proliferation of these contaminants in the air you breathe can lead to asthma, allergies, headaches, nausea, and irritations in the eyes, nose, throat, and respiratory tract. Taking advantage of a Bay Area air duct cleaning service is an investment in health and well-being.
Increase Comfort
Once your air ducts are clean and the air flow improves, your air conditioning and heating units perform more effectively, which gives you more precision in fine-tuning the temperature. This along with the purer and fresher-smelling air dramatically raises the comfort level in your home or office.
Lower Costs
Because of the improved efficiency of your air conditioning and heating systems, your home or office consumes less energy, which brings down utility costs. Efficient systems also require less maintenance and last longer so that you don't have to replace them as often.
Schedule Bay Area Air Duct Cleaning Service
For Bay Area air duct cleaning as well as duct repairs, rodent proofing, and insulation services get in touch with Element Home Solutions today, contact us from our website or call (888) 980-4822.