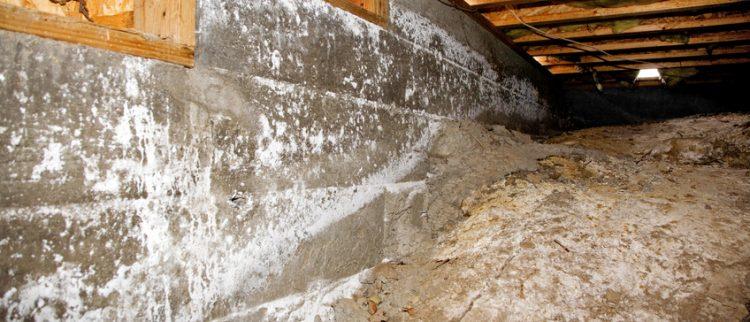 5 Tips to Turn Your Crawl Space into an Effective Storage Area
Want some extra storage at your house?
If you have a raised foundation, it is easy to create an extra storage space in your home. You can have an area to put all your extra stuff by having a crawl space. Just like any other space in your house, it is good to ensure that your Bay Area crawl space is fully functional and accessible. Here are some tips on how to improve your crawl space and make it more functional as a storage area.
Check pests and moisture
Your crawl space is susceptible to pests and moisture. Even if you do not find any signs of the two, it is advisable to keep all your items in tote boxes and never keep your most valuable items here in case of damage. To prevent pests, you can install a vapor barrier over the ground. This is necessary even if you are
not planning to use the space for storage purposes. To control moisture you can have a sump pump system installed. Working with a Bay Area crawl space cleaning service is a sure way to keep pests and other contaminants out of the area. You can also add insulation to the area.
Consider accessibility
The location of crawl space is vital because it determines its accessibility and ease of use. Note that this is the space where your heating and plumbing will be run.
Cutting the hatch
In case you have a crawl space, it means that there is an access hatch, but it might not be where your storage space is. In this case, you have to make the area around your hatch functional. If you cannot, you need to hire a Bay Area crawl space cleaning company that can help you clear out and access the hatch. If you require a large opening, you should cut through a joist, which must be done well to avoid damage to your house, so seek help from a professional.
Flooring tips
Before you cut the hatch, you should consider if you need to do replacement of the floor around it. You should also consider the hardware to apply on the door of the hatch. Blind hinges makes the door more discrete, but
they are costly. The other option is to use traditional door hinges, but they tend to stick when you close the  hatch. In addition, choose a handle that will make it look elegant.
Effective lighting
Your storage must be well lit. You can opt to be carrying a flashlight or lantern although this might be a bit of an inconvenience. The best lighting solution is to have lighting fixtures installed. Use bulb with low wattage because they are cool and install them where you cannot accidentally hit them as you move around the space. Good lighting reduces risks of injuries from occurring even when doing crawl space cleaning.
Do you want to convert your crawl space into a more functional space?
Give us a call or use our contact form on our website to discuss how we can help you clean out your crawl space or if you need insulation services.