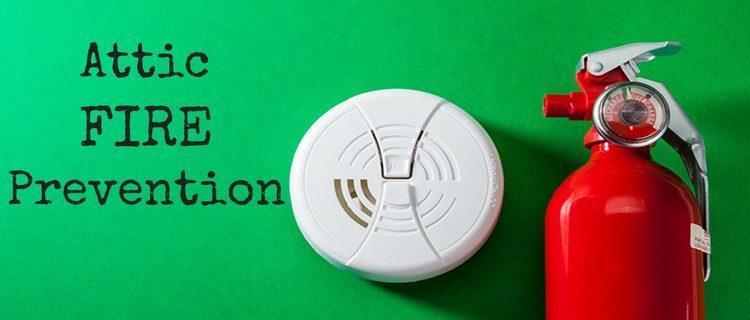 Homeowner's Guide to Preventing Attic Fires
The swift and destructive power of an attic fire is nothing to sweep under the rug. Often striking without warning, they can quickly and mercilessly consume houses in their entirety. Fortunately, a number of suggestions have been offered in preventing such fires. As homeowners, we want to ensure the safety of residents and property. Element Home Solutions offers a range professional residential attic services in and around Oakland, Bay area. Our polite and well-trained staff understand what the best solution for your home is, whether it is an old or newly built.
Bay Area Attic services and inspection can help ensure your safety and your peace of mind.
Unfortunately, attic fires are not all uncommon, however there are also many precautionary measures that can drastically reduce their chances. According to the US Fire Administration, approximately 10,000 attic fire incidences are reported annually and have caused an estimated $477 million property damage. This is perhaps because attics are commonly neglected, mismanaged, or undermaintained, hampering early detection of fires and any efforts to stop them. The US Fire Administration also noted that 43% of these fires are associated with electrical faults. Some of these faults include faulty wiring, loose cables, and overloaded extensions or outlets.
Attic Cleaning
Most homeowner's neglect the attic because they view it as an extra storage space, making it easy to misvalue what time and attention may be spent on its maintenance.  Attic cleaning is one simple yet very effective way to reduce the risk of fire in your home. One common mistake residents make is the storing of flammable goods and solvents in the attic. In the event of a fire breakout, these cause fires to spread rapidly, making it difficult to control.
Also, the accumulation of dirt and debris in the attic causes generation of electrostatic forces which can easily spark fires under certain conditions. A poorly organized and dirty attic might also encourage breeding of rodents which might start chewing on the cables and leave them exposed. However, cleaning needs to be done carefully to avoid electrical accidents. Our professionals are equipped and experienced in cleaning attics safely and will advise you on how often to clean. We will ensure that your attic meets all safety standards set by the authorities at all times.
Attic Inspection
Inspections also help to identify potential heat sources and how they can be mitigated. Taking a closer look and inspecting your attic insulation is a great place to start. Some fires are a result of natural causes, and this accounts for at least 16% of the reported cases.
Attic inspection should also be conducted periodically to ensure that electrical connections are properly done and to determine if any repairs are required.
With all of these measures at our disposal, staying vigilant and informed about your attic is your best weapon against fire hazards in your home
At Element Home Solutions, we inspect, advise and implement attic insulation and attic cleaning services at optimum rates that best work for your home. We proudly serve the entire Bay Area and greatly value our customer's satisfaction and well-being. We even correspond with local City Inspectors to have them come and sign off on our work as well. Reach us at any time for free consultation or to order our services by simply calling (888)980-4822 or Clicking Here.