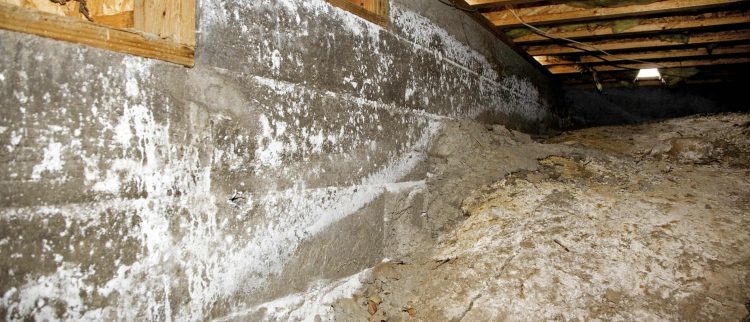 Is Your Crawl Space Affecting Your Health?
Is it Time to Have Your Crawl Space Cleaned Out?
Do you remember the last time you viewed the inside of your home's crawl space? Most homeowners don't take on this task frequently, and many may not have ever surveyed this part of their home. Unfortunately, problems like excessive moisture in a crawl space can lead to pathogens and various particles indoors. Exposure to such things often results in asthma and allergy issues for countless people. It may be time for a Bay Area crawl space cleaning service to help you out. 
You're certainly not alone if you don't want to perform the upkeep of your crawl space. In fact, you should hire a professional to do your Bay Area crawl space cleaning. It may require work that only a trained individual should implement. Below, you can explore a few common crawl space problems that could cause health problems for your household.
Radon
As estimated by the Environmental Protection Agency, this invisible, odorless gas is the top cause of lung cancer in people who don't smoke. Found in many soils, the dangerous gas can propel upward and make its way into your home.
Moisture    
It is not uncommon for moisture to wreak havoc in the space below a house. Storms and wind can lead to damp conditions in a crawl space. Mold can then easily grow on warped wood and damaged insulation. Once it gets inside the house, it can exacerbate allergies and cause respiratory issues in people and pets.
Pests
Another problem in numerous crawl spaces is the presence of pests, including spiders, termites, and rodents. Along with such creatures comes their body waste, which can have an unhealthy impact on the air in your home. Additionally, should an infestation occur in the area beneath your home, it could spread to the main part of the structure.
Air Ducts
When the air ducts in your HVAC system become dirty, dust and dirt particles can be blown into your house and cause health issues. In fact, if the duct work runs through your home's crawl space, it can carry pest droppings, dust, mold, and chemicals. This is certainly a problem that only a reputable Bay Area crawl space cleaning company should correct.
Air from the Outdoors
The vents in your home can help to transport dirty air from the crawl space, which may have come from outside the house. That means air pollution of all kinds could ultimately be inside your home. This is the same air your family will then inhale as a result.
Are You Interested in Bay Area Crawl Space Cleaning to Protect Your Family?
If you are uncertain about the last time your crawl space was inspected, it's time to contact a dependable Oakland crawl space cleaning company. Element Home Solutions provides crawl space cleaning, insulation, and rodent proofing, as well as other services to keep your home in good shape. Call us at (888) 980-4822, or contact us online today.