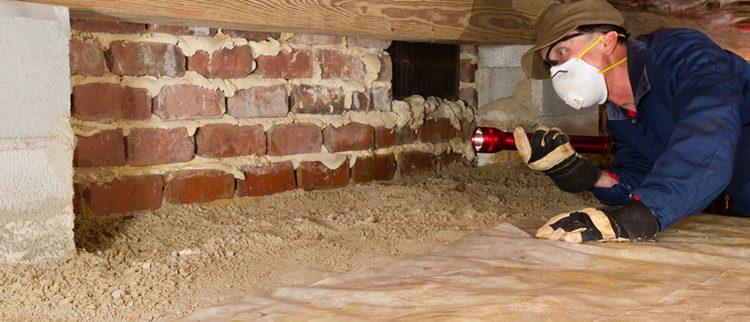 Crawl Space Maintenance, When to Call a Professional.
How to Know When to Call a Bay Area Crawl Space Cleaning Company
Crawl spaces are easily the most neglected area of any house. Some people have a space that is large and accessible enough to at least be used for storage, but chances are that your crawl space is in the darkest, dirtiest and most out-of-the-way part of your house. You probably never visit it, and you might even forget it's there most of the time. And yet, Bay Area crawl space cleaning is still an important part of home maintenance.
Even if you rarely have a good reason to go into your own crawl space, there are still some very good reasons for contacting a Bay Area crawl space cleaning service periodically to have it cleaned out. If not, you should at least look into it yourself. Your crawl space is more vulnerable to issues such as mold growth and water damage than the rest of your house, so a quick inspection can tell you a lot about the state of your home. On top of that, neglected crawl spaces can become infested with mice and other vermin that can do a lot of damage to your insulation and the basic structure of your home.
Keeping a Crawl Space Cleaning Schedule
The best way to detect and prevent issues that start in your crawl space is to have it cleaned and inspected by a Bay Area crawl space cleaning company, but you need to know when to call and schedule a cleaning. You should at least perform an inspection of your crawl space every six months, and it's best to do this when you're getting ready to clean your home for the spring and fall. Your mind is already on cleaning during these times, and you might as well take care of your crawl space while you clean the rest of your house. This is especially important if you never go into your crawl space and may not be aware of what you'll find.
Emergency Crawl Space Cleaning and Inspection
Of course, you don't have to wait six months to have your crawl space inspected and cleaned. If you've had a run of nasty weather that may have left your space flooded and damaged by water, you should schedule a cleaning with a Bay Area crawl space cleaning service as soon as possible. This also goes for anytime you suspect that you have pest problems, mold, or anything else that might start within your crawl space. If nothing else, think of it as preventive maintenance.
Do You Need a Crawl Space Cleaning Service?
If you haven't cleaned out your crawl space lately or you suspect that you have issues within your home, Element Home Solutions is a reputable Bay Area crawl space cleaning company. Give us a call for your free quote and 10% off services today!