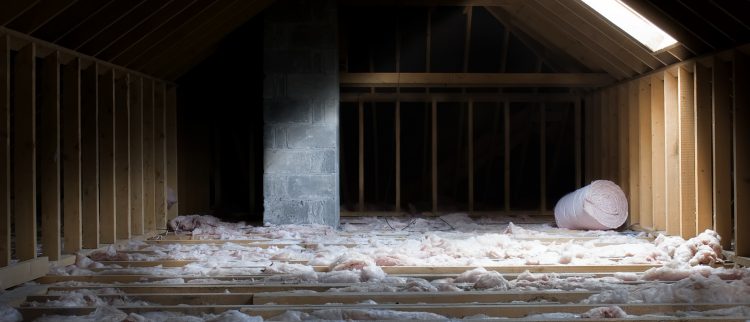 How often should you maintain your attic and crawlspace?
Here's a simple annual plan
Having a clean, safe and healthy home is a top priority for every homeowner. Perhaps this is the primary reason why most property owners usually do their best to ensure their crawl space remains in good condition at all times. Crawl space and attic have become a critical aspect of every homeowner's home maintenance. Whether you do it yourself or hire a Bay Area attic cleaning service, it an important step in home maintenance. 
Research has shown that crawl spaces which are infested with either mold or harmful rodents and pests can potentially allow toxic air to circulate through your lovely home thus putting your health at risk. If you didn't know, moisture damage, as well as mold growth, can weaken the structure of both the foundation walls and support beams. What's more, poor attic insulation can result in drastic temperature changes, allow for moisture accumulation and compromise the efficiency of your cooling and heating units.
You should always watch out for any visible signs that show your crawl space and attics need your attention. A significant number of people don't know when to conduct attic replacement and when to inspect their crawl spaces as well. The attic area serves an important function to your home's ability to keep cool or warm. This is why it is hugely important that this area is cared for to help your home remain healthy and comfortable. Today in this post, we want to discuss a few crawl space and attic maintenance tips for homeowners.
Spring cleaning tips:
Typically, spring is a wet season and that time of the year when homeowners carry out detailed spring cleaning. It is highly advisable that you should include your attic and crawl space. Do your due diligence and look for all sorts of cracks and leaks. If you come across some warning signs, don't hesitate to consult a highly qualified and experienced Concord attic cleaning service. What's more, you should watch out for musty odors since they can be a sign that water has found its way into the area.
Winter attic and crawl space cleaning and maintenance tips:
We all know that the fall period is usually wet, a condition that causes wild animals to seek refuge indoors! Experts warn that you should always examine your attic and crawl space during this time to ensure that rodents, as well as other harmful pests, are out of this important zone. Attic inspection professionals agree that homeowners should inspect their crawl spaces every six months. Use a flashlight to carefully examine the traces of mold, pests or even water.
Emergency check-ups:
Unfavorable weather conditions such as heavy rains and storms can sometimes result in significant damage to your attic and crawl space. For instance, heavy rains can potentially result in flooding whereas high winds can damage and displace roof shingles. This is why it is highly recommended that after a rough weather, you should examine your attic and crawl space to ensure they are in great shape.
Unpleasant smells: If you have noticed that strange and unpleasant odors in your home you can't identify, it is high time you inspect your attic and crawl space. These two zones are usually charged with the responsibility of circulating air through your entire home and this implies that a decomposing smell in one area can spread to your entire house in no time at all!
Presence of rodents and pests: When you realize that pests such as rats, spiders or even mice are gradually invading your home, the first place you would want to inspect is your crawl space and perhaps the attic. After all, they are the areas within your house that usually attract pests. If it turns out that you have an infestation, act quickly and seek the help of our highly experienced and well-trained pest control team.
If the temperature in your home is relatively lower/higher than normal: Displaced insulation can make your home to experience this type of problem. Water damage and pest infestation can all result in your home to utilize more energy to keep either cool or warm.
The Bottom Line: DIY or Hire Professional Attic Cleaning Services
The above are some of the reasons you want to inspect your attic and crawl space. However, crawling into your attic space is usually a difficult task, and this is why you should seek the help of a qualified professional. On most occasions, there is no flooring and there may be loose insulation and many cables to deal with. If you are not sure about your attic's condition, you may want to call someone who specializes in Concord attic cleaning to safely examine the area.
Call Element Home Solutions or visit our website for a free quote on our services! We'll give you 10% off if you get a quote and choose us.