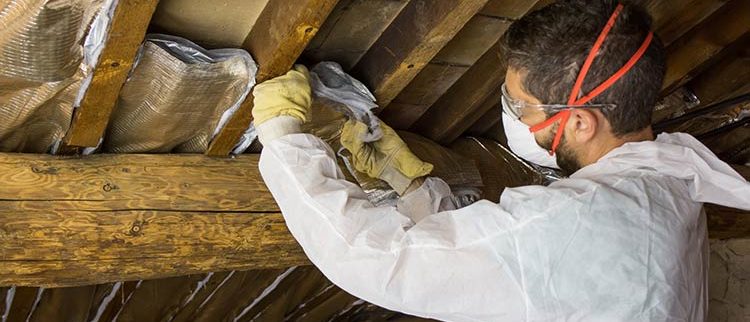 Is Mold in the Attic Dangerous?
Do You Think You Might Need Some Attic Cleaning?
The presence of mold in the home is not a rare occurrence, which is one reason that many homeowners tend to assume it isn't a cause for concern. This may particularly be the case when mold is found in the attic; since people usually don't go up there except to perform occasional attic cleaning, they may believe that the growth of spores is not an issue. However, such fungi can, in fact, be a health hazard, and attic cleaning should not be overlooked.
The Effects of Mold in the Home
Whether these problematic spores are present in the attic, the basement, or any other part of the home, they can wreak havoc with the health of your household. These are a few of the top health concerns associated with mold exposure:
watery, itchy, red eyes
lowered immunity to infection and other health problems
allergy symptoms
respiratory illness, including infection
One of the top issues related to fungal exposure is the manifestation of an allergic reaction. According to the U.S. National Library of Medicine, approximately 21 percent of asthma can be attributed to residential dampness and mold.
In addition to asthma symptoms resulting from mold, people also commonly experience other signs, including coughing, fatigue, headaches, sneezing, sore throats, and sinus infections.
Because many people are unaware that they are allergic to mold, they might have ongoing or intermittent symptoms for years without identifying the true source of their health problems.
How Mold Finds You
As mentioned previously, you might assume that if you have mold in your attic, it won't be a problem as long as it isn't present elsewhere in your home. Unfortunately, the troublesome spores can travel from the attic to various other places in the home. In fact, the spores can make their way through walls and ceilings, and they can easily spread through air vents. Mold requires some dampness to survive, and all it takes is one visit to the attic to track the spores with your shoes from one location to another.
If your home has high humidity levels, the fungi can build new colonies relatively quickly. Once colonization occurs, you will need the help of a reputable Lafayette attic cleaning company to truly eradicate the issue.
Identifying Mold in the Attic
In order to prevent the colonization of mold in your home, you can take certain steps. First, you should implement a thorough inspection of the attic on a periodic basis. If there is any moisture in that space, it is likely that fungi may be present. Mold spores generally look like black, cloudy patches on fabric, wood, or other surfaces. Keep in mind that not all mold is black, and that mold in other colors can also be dangerous.
Are You Looking for a Layfayette Attic Cleaning Service?
If you suspect that you may have mold in your attic or other parts of your home, don't wait to tackle the problem. The longer you wait, the more chances those invasive spores will have to spread to more places. You will need a local Lafayette attic cleaning service with a team of experienced professionals, such as Element Home Solutions. Call us today at 888-980-4822, or feel free to contact us online for a free quote.