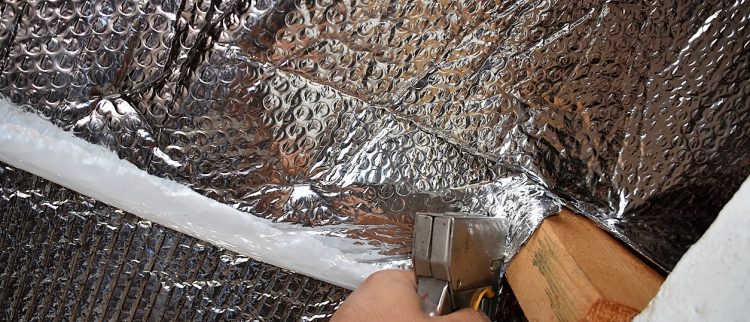 Is Radiant Barrier Insulation Right for Your Home?
Are You Trying to Choose New Insulation?
If you're looking to reduce your utility bills and keep your home more comfortable, radiant barrier insulation might be a good addition. This article goes over what radiant barrier insulation is, how it works in different seasons, and how Bay Area radiant barrier installation can be helpful for you home.
Overview of Radiant Barrier Insulation
Radiant barrier insulation works by reflecting radiant heat—that is, it reduces heat gain by bouncing the heat away. To achieve this, radiant barrier insulation is primarily made up of reflective material like aluminum foil with a backing of cardboard or plastic film. It is attached to rafters, joists, and wall studs.
Benefits of Radiant Barrier Insulation
During warmer weather, radiant barriers primarily work to reflect heat from the sun. Radiant barrier insulation is particularly effective when it comes to attics: During summer months, heat from attics can spread into other parts of your home, straining your air conditioning system—and raising your utility bills. Radiant barriers help prevent this; in fact, they can reduce the temperature of an attic by up to 30 degrees.
The utility of radiant barriers isn't limited to warm months, however. In winter, they serve the opposite effect: If properly installed, they can reflect heat back into the attic rather than letting it leach out. Again, this can help keep your utility bills in check. And if you use your attic for storage, the regulating effects of radiant barrier insulation can help keep temperature-sensitive items in better condition.
Another factor that makes this type of attic insulation attractive is that it requires virtually no maintenance and can last indefinitely. Additionally, radiant barrier insulation can help your home's entire HVAC system. Because it keeps the temperature in your home more stable, your HVAC system will not need to cycle as often, reducing wear and tear and making the equipment last longer. And the reduction of heat fluctuations will keep your home more comfortable in general.
Installing Bay Area Radiant Barrier Insulation
Professional installation is recommended when it comes to radiant barrier insulation. If you're in the Bay Area, Element Home Solutions can help with the entire process, including any necessary removal of old insulation. Along with Bay Area attic insulation removal and installation, Element Home Solutions also offers services such as crawlspace cleaning, rodent removal, HVAC system installation and servicing, and more. To learn more about our services or get the process started on any of them, just fill out our contact form or give us a call at 888-980-4822.