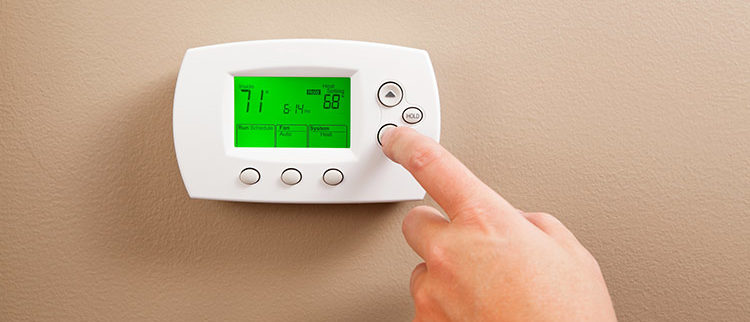 How to Save Energy When You Can't Turn Off The A/C
There are several ways of keeping your home cool without necessarily having to turn on your HVAC system. However, when summer sets in, and the temperatures start to rise to 90 degrees Fahrenheit and above on a daily basis, or when the humidity levels start to make it seem as though you were drenched in a pool, then you will have no choice but to make use of your AC. The good thing is that you can actually remain cool and still be able to save some cash with the following energy saving tips.
How to save energy when using your A/C is a must
Remember to keep the A/C low at night
When the night sets in, you will most likely not require the same levels of cooling as you do during the day. As a result, you should try turning your AC down so that it consumes less energy while you sleep. Also, in case your HVAC unit has a sleep mode feature, you can switch it on before you go to bed.
Make use of windows or portable units
In case you aren't for the idea of cooling your entire home, then you can opt for a portable unit designed to cool just the areas you intend to use. Such a measure will allow you to use almost 50% less energy when compared to some of the larger HVAC units.
In most cases, the basement is considered to be the coolest area of a home. As a result, you should try closing off all the vents situated in the lower regions of your household as this will allow cool air to sink down to the space more naturally. Also, closing off the vents means forcing all the air to go up first, and cool as it goes down.
When it comes to reducing your cooling bills, some homeowners fail to realize that a simple gesture like having their unit serviced can make a positive difference. Furthermore, having a professional look at your HVAC system and air filters will provide you with the perfect opportunity to get rid of any dust or debris that could be hindering its effective performance.
Ensuring that the ducts in your HVAC unit are in good working order and properly insulated will help to keep the air coming in so that your home remains cool most of the time and also reduce the workload on your entire HVAC unit.
With all the information provided above, your next step would be to find a reliable and reputable company to help you with any HVAC issues you may have.
HVAC Air Conditioner services for the San Francisco Bay Area
Element Home Solutions is a Bay Area HVAC installation, attic cleaning, crawl space cleaning, insulation, rodent proofing, and rodent removal company that has the necessary expertise and staff to assist you effectively. Contact us online or by phone at 888-980-4822 and we'll be happy to assist you.