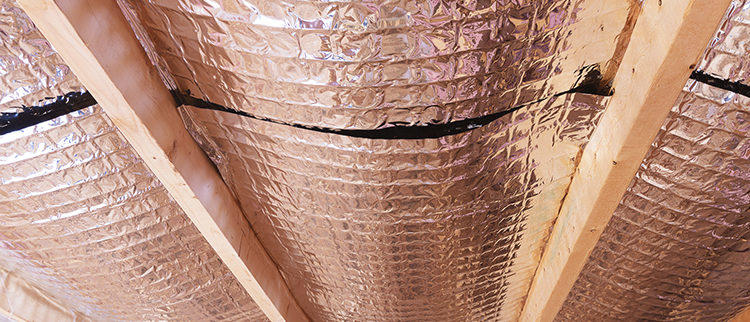 The Benefits of Replacing Old Insulation
Why Replace Old Insulation?
Are you looking for an easy and effective way to cut down your monthly electricity bills? Well, a well-insulated attic can help you save money on energy bills while keeping your house properly warm in the winter and pleasant and cool in the summer. There are Bay Area attic insulation contractors that can inspect your insulation to see if it needs replacing. 
Apart from the energy and cost saving benefits, attic insulation will further prevent a bunch of costly, harmful situations (including long-term damage to the basic home structure). That's why it's important to hire experienced professionals to regularly inspect the condition of your attic insulation and replace it (whenever needed).
When Should You Replace Your Attic Insulation?
As mentioned in the earlier section, attic insulation ensures that your homestead is cool during the hot summer months and warm during the chilly winter days. So, when the upstairs of your home starts becoming extremely warm in the summer and too cold during the winter — and your electricity bills start climbing — then it's the right time to contact and seek the assistance of attic insulation contractors. By removing and replacing your old attic insulation, not only you can detect, prevent, and address other potential issues, but also you'll enjoy several cost-saving benefits (especially on your energy bills).
Why Is Attic Insulation Replacement Important?
Old and damaged attic insulation can be the home of rodents, pests, and various contaminants that can be extremely harmful to the overall health of you, your kids, and family members. These contaminants can further lead to diseases and bacterial infections. Oakland Attic insulation installation professionals can help you to get rid of these nasty pests and rodents.
If your attic has already started emitting an unusual odor, then it's a probable sign that some noxious creatures have secretly crawled into your home. Before they spread throughout the entire house, it's highly recommended to contact the right professionals and take meaningful action.
When your attic isn't properly insulated, then the rising heat may lead to ice dams. Ice dams, condensation, and moisture will then slowly and steadily cause potential damage to your home structure (particularly on the roof that is extremely expensive to repair).
Well, these are some of the notable benefits of having a clean, well-maintained, and effective attic insulation. So, are you now looking for experienced and reliable Bay Area attic insulation contractors to get your attic inspected?
Is it possible that your insulation may need replacing?
Well, please do not hesitate to contact Element Home Solutions for Bay Are attic insulation installation, attic insulation inspection, attic insulation replacement, and more. We have years of experience and will provide you the best tips and recommendations for your attic insulation cleanup, removal, and replacement. 
Call us today at (888) 980-4822