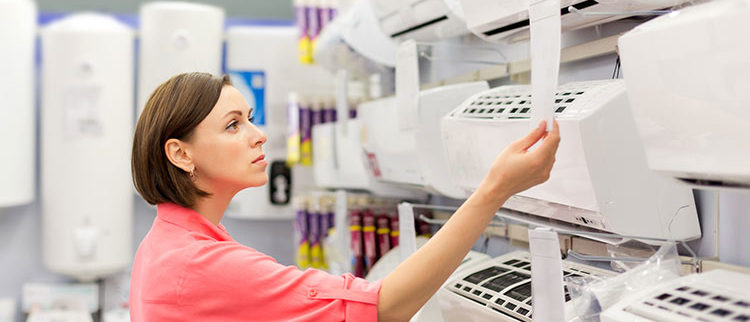 What size A/C do you need for your home?
If you wish to cool your home more efficiently in the Bay Area during the hot and humid summer seasons, you will have to select the right-sized HVAC system. The fact is that calculating the ideal A/C size can be a tricky affair and may take a long time if you don't know what you should be looking for. As a result, the following are some of the basics when trying to establish the right A/C size for your home.
How to find the right size A/C for your home
If you are planning to install a new A/C system in your home, you should calculate what the appropriate size would be using the following steps:
Step 1
You should start by calculating the square footage of the designated space you wish to cool. However, keep in mind that this calculation will assume the existence of 8-foot ceilings and any space that is higher will need a larger system.
Step 2
Divide the space's square footage by 500.
Step 3
Multiply the number starting from step 2 by 12,000, which will provide you with the figure your A/C system will need to actually cool the space.
Step 4
Set in place 380 Btu for every individual who will most likely occupy the space every day. In case the figure varies, come up with an average.
Step 5
For every window present in the space, put in an extra 1,000 Btu, and for the kitchen an extra 1,200 Btu. The end result of this particular calculation will provide you with a rough estimate of the Btu of cooling capacity required when it comes to your A/C system.
Professional sizing
When it comes to your air conditioner, you will have to settle on an appropriate size if you want it to reach its optimal energy performance and efficiency levels. If you go with an undersized system, you will not be able to sufficiently cool your home. Your A/C will also have to work a whole lot harder in such a situation in order to compensate for the deficit in performance, leading to early wear and tear. On the other hand, an undersized A/C system will keep on cycling on and off too many times, resulting in temperature swings, and cold and hot spots, leaving behind high levels of humidity and wastage of energy.
In most cases, if you are not capable of calculating the right size for your A/C system, you can go with the recommended specifications provided by the manufacturer. The other ideal option is to consult a professional company to tell you the right sized air conditioner that will work for your home.
To install the appropriate A/C system for your Bay Area home contact Element Home Solutions
Element Home Solutions is a professional and reputable attic and crawl space cleaning, insulation, rodent proofing, and rodent removal company that can assist you with your A/C requirements. For a free quote or pricing info, give us a call at 888-980-4822 or contact us online.