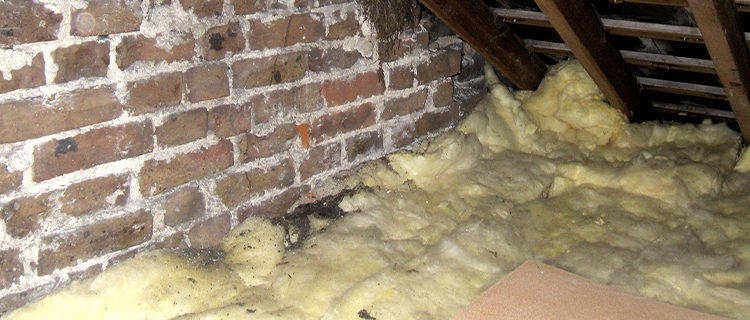 When Do You Need to Replace Old Attic Insulation?
Bay Area homeowners know the importance of attic insulation services. It will not only save on the cost of energy bills but will also keep your house cool during the summer and warm during the winter. But how do we know when it needs to be replaced?
Here's a guide to help you know when you'll need Bay Area attic insulation services.
Keeping your attic well insulated can lead up to 30% cut in energy bills. It is, however, important to know that having insulation in the attic doesn't necessary mean that it's performing the task it is meant to. Many homeowners fail to check their insulation to know when it's no longer working. They fail to realize that insulation replacement not only saves them money but that it also plays a major part in eliminating hazards such as mold or rodents that might be residing in their homes.
Beware of the following insulation warning signs
If your home tends to become warm too quickly during the warmer months, or if the attic is too cold during the winter, that's an indication that the insulation in there needs replacement. The replacement will not only be more energy efficient but will also help you in discovering other issues that need handling.
If you happen to have forgotten the last time the attic was insulated, the chances are that the current mechanism is already too old and will require replacement. Old insulation is a host of rodent excrement. The contaminant is unhealthy for you and your family and can be a cause of diseases and bacterial infections.
If your attic is already producing an odor, that is a sign that it has been affected by rodents excrement and contaminants or pests that might be present in your home. Having the attic's insulation replaced is the way to go in this case.
Old attics are also likely to affect the structure of your home. When you ignore your attic's insulation, it can become a major source of damage to wood frames and beam.
To ensure that your structures are safe, it is advisable to have the old insulation removed and replaced by a professional as soon as possible.
Element Home Solutions offers you a variety of services including attic insulation removal and replacement, attic cleaning, rodent proofing, crawl space cleaning, HVAC installation and air duct cleaning to improve air quality at your home, cut your energy costs and curb infestation. For a free quote on services in your home, or any other questions, call (888)980-4822 or use our Contact Form.