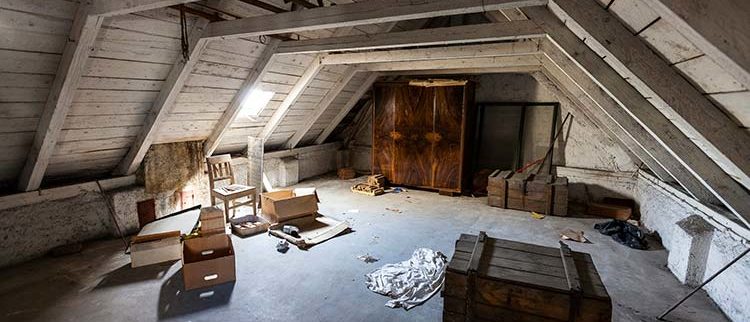 My Upstairs and Attic are Too Cold in the Winter
Do You Need to Contact a Bay Area Attic Insulation Company?
When your Bay Area home is uncomfortably cool in the winter and your heating system just can't keep up, you might not think that your attic is to blame. In fact, attics are one of the top factors in the overall energy efficiency of your home. While you may only spend a few minutes up there at a time, it's worth it to have a Bay Area attic insulation company look into any issues in your attic that could be leading to not only excessively chilly temperatures in your home, but also excessively high power bills.
Here are three things that could be making your attic and upstairs too cold in the winter.
Improperly Installed or Deteriorated Insulation
One of the most obvious culprits of a chilly attic is poor insulation, especially in older homes. Improperly installed or deteriorated attic insulation can lead to a massive loss of warm air in the winter, and cool air in the summer. To maintain a comfortable temperature in your home, invest in new insulation. But before you do, you'll need to make sure to work with an expert in attic insulation removal in the Bay Area to strip away the old insulation prior to installing new, more energy efficient insulation in your attic.
Leaky, Uninsulated Ductwork
Leaky, uninsulated ducts can turn your warm conditioned air to uncomfortable cold air in the winter. Your home likely has ductwork in the attic that supplies conditioned air, either cool or warm to the upstairs of your home. If the ductwork is exposed and not insulated properly, the ducts will likely be the same temperature as the ambient temperature in your attic. That means it will probably be too hot in the summer and too cold in the winter. Likewise, leaky ducts can cause conditioned air to escape and unconditioned air to enter, leaving you with uncomfortable temperatures in your home regardless of the season.
A Bay Area insulation company can assess the state of your attics ductwork and recommend the proper steps to take to seal any leaks and insulate your ducts so you can enjoy warm air throughout your home in the winter.
Keep Warm Air in With Air Sealing
Just like your leaky air ducts, your home may possess cracks and gaps which could be causing your expensive, conditioned warm air to escape, all while letting unconditioned, cold air in. Air sealing is a process by which a Bay Area attic insulation company locates and seals any of these costly cracks and joints in your home, keeping your warm air in and lowering your energy bills.
Count on a Trusted Bay Area Insulation Company to Help
When used together and installed properly, attic insulation, insulation of leaky ducts, and air sealing can lead to more comfortable temperatures in your home and attic in the winter, and all seasons. Element Home Solutions is the Bay Area's trusted insulation and insulation removal company. With over 83 five star reviews on Google, we're also one of the highest rated insulation companies in the Bay Area. If your attic and upstairs are too cold in the winter, give us a call and start enjoying lower energy bills and a more comfortable home this winter season.