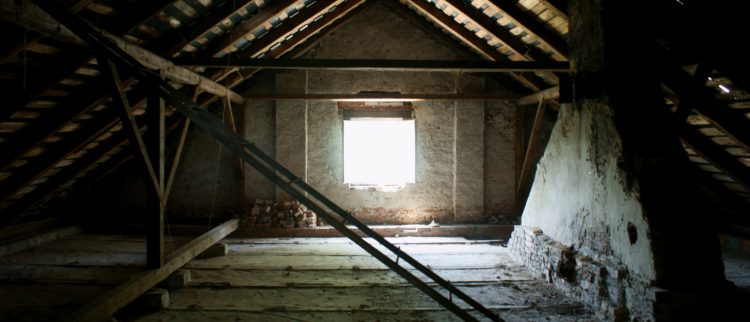 Why Use a Professional Attic Cleaning Service?
The Importance of Using a Professional Bay Area Attic Cleaning Service
If you are a resident of the Bay Area, then the chances are high that you've had problems with pests in your attic at least once. With time, these pests can potentially cause a lot of damage. The attic is an important component of your home and it is important that effort be made to ensure it remains in good working condition. Even though it might be tempting to access your attic to remove the pests, feces, mold, as well as other forms of clutter, attempting to "DIY" an attic cleaning project can be hazardous and costly. It is better to hire a well-trained and experienced Concord attic cleaning company. Unless you have adequate training and extensive knowledge in attic insulation, decontamination, and attic care, you should not be the one to assess your attic's insulation state.
Only well-trained attic cleaning professionals with proper protective and operative equipment, gear and tools can handle the removal of potentially hazardous attic insulation and debris. See below for some of the reasons why you should only have the professionals clean your attic.
It relieves you from lifting the heavy boxes: All those bulky boxes can be difficult to remove from your attic. Hiring a pro will not only ensure that none of your valuables get damaged, but will equally prevent you from getting injured.
Environmentally-friendly cleaning options: Most Bay Area attic cleaning and insulation companies come equipped with exceptional eco-friendly disposal options for all the junk in your attic.
Efficiency is critical: Attic cleaning is a demanding task that could potentially take weeks to complete. However, hiring a team of professionals will not only enhance the efficiency of the cleaning outcome, but also saves you your valuable time. A professional attic cleaning service will complete the job which would take you weeks or even months in just a few hours! Simply put, if you want your attic to be cleaned quickly, you have no option but to hire a professional attic cleaning professional.
Rodent infestation recovery: If your attic has been infested by pests and rodents, your only way to safety is by hiring a professional attic cleaning company. It would be a dangerous move to attempt a DIY project on a rodent-infested attic. This is because rodents usually carry a number of life-threatening diseases. Only professional attic cleaning experts have the necessary equipment as well as proper decontamination services to clean up and eliminate rodent infestations. You would want to restore your home to a disease-free and healthy environment after rodent infestation. To make this a reality, hiring professional attic cleaning experts is a must. They will also offer Bay Area rodent proofing.
Home care and maintenance can be overwhelming and time-consuming, especially if you do nearly everything on your own. To successfully assess, clean or replace your attic, you have to make a big investment. You require a team of pros to get the job done.
The Bottom Line: You Need to Hire Concord Attic Cleaning Professionals
For professional and efficient attic cleaning in the Bay Area, feel free to contact us today. Our highly-trained and experienced attic cleaning experts are always willing to offer their unrivaled services to you. What's more, we offer free initial home inspection and written report to all our clients.