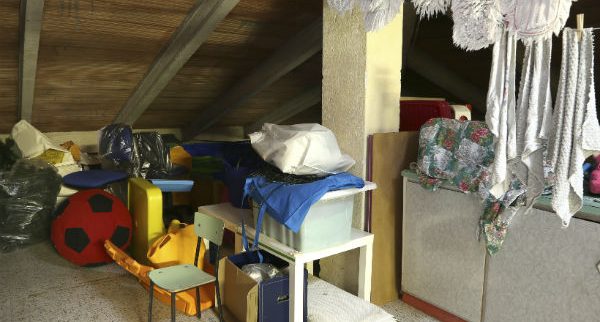 Your Guide for Cleaning and Decluttering Your Attic
Does Your Attic Need A Cleaning?
Cleaning the attic is one of those tasks that often gets put off for months or even years. At the very least, this level of procrastination can mean high levels of dust on your stored items. But that's just the beginning: this type of neglect can create conditions that are much less pleasant and even hazardous to your health, including mold, mildew or rodent infestations. While a Concord attic cleaning company will be glad to assist with this messy task, no matter the size, type or age of mess, some homeowners want to try to tackle the job themselves before bringing in the professionals.
For those who want to begin with a DIY effort for their Concord attic cleaning, start with these strategies.
Play it safe. The confined space can be potentially difficult to move around and breathe. Trying to remove mold and other toxins requires safety items such as respirators/breathing devices to cover the mouth and nose; thick gloves for handling waste, and some sort of light source, like a headlamp.
Remove your stuff. Items put up there for storage may require further inspection to figure out if they have been contaminated or if they can continue to be stored there. They can either be stacked in one corner or even taken to another location to be evaluated closer rather than in the dim attic. Use this opportunity to look at everything closer – if it's something that is no longer needed, it might be a great chance to declutter and get rid of it.
Dust well. Instead of simply moving dust around or focusing only on the main areas, use this opportunity to wipe down all parts of the attic, including beams, frames, and more. An electrostatic duster with the ability to reach far can make sure any dirt or grime adheres to it. This closer inspection to more of the attic will also give you an opportunity to check for patches of mold or mildew.
Plan ahead. Rather than simply eliminating years of gunk and funk, this process provides an opportunity see where things like mold may be originating. Is there organic matter, like food that someone left behind during a past visit? Is there a large gap or break that needs to be repaired that allows moisture and pests in? Does insulation need to be replaced in certain areas? These types of precautions can help reduce the possibility of even worse contamination in the future.
Do You Want an Attic Cleaning Service?
If all this sounds difficult, beyond your abilities or downright dangerous, consider bringing in the services and expertise of a professional Concord attic cleaning service which can provide the right equipment and the ability to reduce further contamination. Contact Element Home Solutions  to get started.