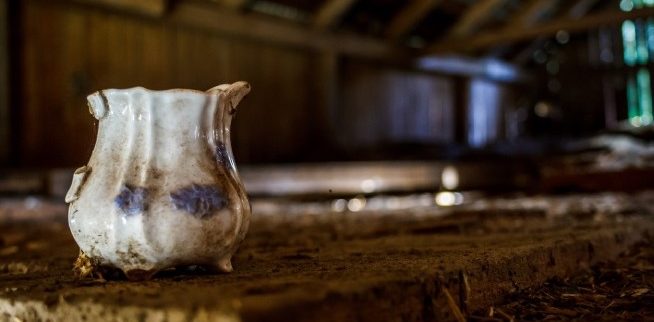 Spring Cleaning – Tackle your Attic Mess
Is it time to give your attic a good cleaning? It can be tough to garner the motivation to tackle an attic, particularly if it is a real mess but this Spring should be the time. Clean up and organize your attic spaces to enjoy more storage, get more space to move around, and find items that you may not have seen in a while! Make organization the goal and label everything you do choose to keep and store in this area of the home. Plus, the health of your whole home will benefit.
Spring Cleaning 2020 Should Include an Attic Cleaning
It can be easy to feel overwhelmed when tackling a mess in the attic. Use these Spring cleaning ideas for Bay Area homeowners:
Getting Started
It makes sense to start by removing the largest or most bulky things first, i.e. furniture, electronics, old appliances, etc. Also, set yourself up for success by starting on a day that is not too hot, since most attics will be hot and dry as we enter Spring and move into Summer. Go ahead and enlist the help of a friend or family member, not just for extra muscle but also for motivation to get the job done.
Once you get the big stuff moved, you may want to schedule an attic inspection to measure the overall health of the space. Are there pest infestations? Is the attic insulation in good shape?
Make a Little Money
Consider selling goods or treasures that you come across in your attic to make a few bucks for some other purchase, expenditure, or goal. This can also serve as inspiration to get rid of items that you could be on-the-fence about parting with. Also, donate any unwanted items to a local thrift store or charity for a tax deduction. Ask for a receipt for your records.
Keep Dust Down
It is likely going to get dusty in the attic, so stock up on dust masks at your local dollar store to stay safe and comfortable during the task. Instead of sweeping the floors, which stirs up more dust and allergens, use a vacuum cleaner or hand-vac instead. Or hire a pro to take all the unwanted material away.
Remove Attic Clutter
When it comes to removing the clutter from the attic and re-storing what you keep, try to transfer your belongings to plastic, lidded totes instead of bags or cardboard boxes. Toss out anything that is wet, musty, moldy, damp, or damaged.
A Healthy House Starts with a Clean, Insulated Attic
Attic cleaning will take time to do right. If you really want to get down and dirty, remove the old insulation, sanitize the attic thoroughly, seal any cracks or gaps, and replace attic insulation with new. This is the best way to fend off rodents and pests, too, and keep them from becoming comfortable in your attic.
Ready to tackle a mess in your attic? Don't try to go it alone; talk to the professionals at Element Home Solutions, an attic and crawl space cleaning, and pest-proofing company. They are prepared for whatever they find in your attic! You can also rely on Element Home Solutions' expertise for dependable and reputable Bay Area attic insulation service.