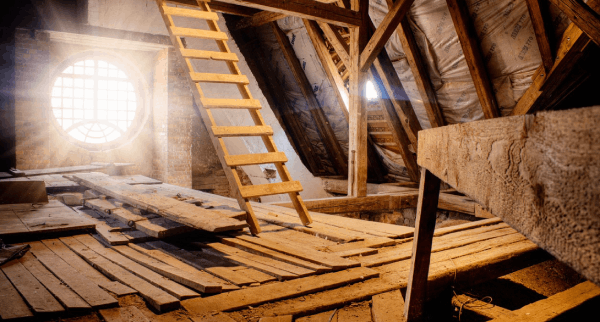 What do Professional Attic Cleaners Do?
Keeping your home clean creates a healthy environment for your family, and keeps the living spaces in better shape over time. Whether you want to live in your home for another decade or you're thinking about resale value, it's important that your home stay in good condition. And that goes for the entire house. One of the rooms that often gets neglected (out of site, out of mind) when maintaining a home is the attic. If you don't take care of your attic properly, it can result in damage that can spread through the rest of the house. Using a professional attic cleaning service will help ensure that your attic stays clean and in good condition, improving the overall health of your home.
Why do attics need deep cleaning?
Along with ordinary dust from disuse, attics are at risk for damage from weather, rodents and pests, and age. The older your house is, the more likely that your attic has a build-up of dirt and damage that needs to be addressed to put your home back in good shape. Unfortunately, since many people use attics for storage rather than a traditional living space, those spaces don't get cleaned and maintained the way other rooms in your home do. So dirt and damage add up, and attract mold and pests.
Why use professional attic cleaning services?
Most people don't clean their attics regularly, which is why professional attic cleaning services exist. If you've let your attic maintenance lapse, you need help that is experienced in ensuring that the attic is cleaned thoroughly and carefully. In addition, it's important for the attic to be carefully inspected for damage and evidence of pests or animals living in the attic. That way, such damage or infestations can be addressed appropriately. Attic cleaners also know what to look for, and take steps to ensure that minor damage doesn't become major damage.
Keeping your attic clean will keep your attic healthy, which can protect the rest of your home. If you've been neglecting your attic, professional attic cleaners will help get rid of the dust and grime, get rid of rodents and pests, and make sure your attic is insulated against the weather to keep your home comfortable. Don't let your attic be neglected any longer. Call Element Home Solutions today and let us help.